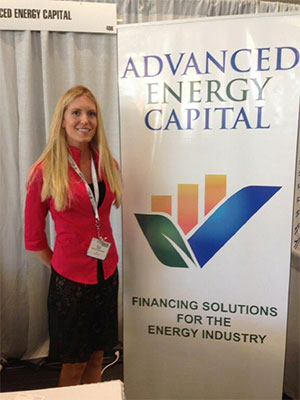 Advanced Energy Capital (AEC) is a specialty finance firm dedicated to providing fast, affordable and innovative financing solutions to small and mid-size businesses in North America.
It's NOT ONLY ABOUT ENERGY!
As a premier financial services company with clients in the USA and Canada, AEC is adept at helping businesses increase their working capital through creative accounts receivable financing and factoring. We work with companies across a wide range of industries with annual revenues from $5 million to $100 million. We provide our clients with the fuel needed to enter the next phase of growth.
AEC started in the energy industry, but today is a leading financier in almost any industry where growing businesses are in need of working capital.
AEC is the parent of a wholly-owned subsidiary that unlocks a new and perpetual income stream for commercial real estate landlords in ten states.  Landlords achieve this without any upfront capital, without any expense, and without any effect on their tenants.
AEC is one of the founders and part-owner of a public renewable energy fund with over $750 million in assets under management.
The AEC Consulting Services Division assists energy company startups from inception to growth. AEC's management has financed over $500 million in energy sales and has managed over $1.7 billion in a variety of direct and indirect lending investment strategies.
ABOUT ADVANCED ENERGY CAPITAL
AEC is a New York-based finance company.
The AEC team has extensive experience in the commercial real estate, competitive energy and credit markets:
Principals have managed over $1.7bn in credit strategies and transactions;
Principals have extensive experience in commercial real estate, credit markets and are thought-leaders in the competitive energy space.
Funded and managed over $600mm in direct loan transactions;
Financed over $500mm in energy sales;
17+ years in the private credit and investment transaction space;
Pioneering the financing of the deregulated competitive energy industry

Financing for a top-five publicly traded REPs
Hundreds of small and medium business relationships
Spearheaded the creation of the competitive energy industry's first "Incubator"
Owner of the largest and most successful competitive energy conference in North America: "The Energy Marketing Conference".
Strategic partnership and part ownership of the Greenbacker Energy Group
AEC'S INVESTMENT FOCUS
Flexibility to Invest Throughout the Capital Stack
Regardless of where AEC invests in the capital structure, the dependability of income and profits is based upon strong due diligence—both upfront and ongoing.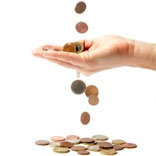 SENIOR DEBT
MEZZANINE/SUBORDINATED DEBT
PREFERRED EQUITY
COMMON EQUITY/WARRANTS
AEC has the flexibility to invest throughout the corporate capital structure, a strength that helps it seek the best available risk-adjusted investment opportunities. Regardless of where AEC invests in the capital structure, the dependability of income is based upon contractual arrangements with creditworthy entities.
AEC'S INVESTMENT PROCESS
AEC's disciplined investment process will identify, analyze, and manage potential investments.
Features: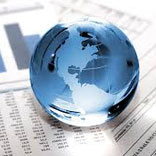 Highly Selective Investment Decisions
Emphasis on Capital Protection
Detailed Portfolio Monitoring
Focus on Return of Capital First
AEC'S SCREENING PROCESS
origination
rigorous screening
Disciplined risk management
active portfolio management
PRELIMINARY SCREENING
Review of investment opportunity to ensure it fits investment criteria and minimum risk adjusted return requirements
Initial deal structuring and pricing
PRELIMINARY DILIGENCE
Preliminary review of financial, legal, and credit analysis, project design, electricity production estimates, reports, counterparty credit analysis, etc.
COMPREHENSIVE DILIGENCE
In depth diligence of all preliminary due diligence materials which may include site visits, third party verification of analyses and wind or solar studies, due diligence of all deal counterparties and optimization of structure from a risk, legal and accounting perspective
AEC'S DISCIPLINED RISK MANAGEMENT
origination
rigorous screening
Disciplined risk management
active portfolio management
BROAD DIVERSIFICATION
Geography
Asset type
Counterparties
Financial Instruments
CAREFUL STRUCTURING
Cash-flow modeling and contracted revenue analysis
Personal Guarantees where available
Tax return review
Budget analysis and review
RIGOROUS DUE DILIGENCE
Upfront and ongoing due diligence process
Systematic underwriting process
Third party expert analyses if applicable)
Careful review of borrower's financials weekly and monthly
Reconciliation of all bank accounts
Direct verification from utilities
AEC'S ACTIVE PORTFOLIO MANAGEMENT
origination
rigorous screening
Disciplined risk management
active portfolio management
RIGOROUS OVERSIGHT
Real time investment monitoring
Monthly financial and cash reconciliation analyses
Active monitoring
Frequent valuations
360 Degree reporting
Trap all cash in lock-boxes to ensure integrity
Secure liens on all collateral where available
Analysis of Borrower's corporate documents and agreements
EXTERNAL CHECKS AND BALANCES
Independent valuations
Loan servicing
Fund transfer agent
Legal
Audit
Frequent Onsite Field Exams
Analysis and oversight of agreements between borrower and utilities include EDI transmissions